adidas - Ajax Eredivisie Championship

The three crosses on Amsterdam's iconic flag is often represented on Ajax jerseys. In preparation for their 34th Eredivisie title, we gave it a slight twist.

This was one of those briefs you get two days to concept and produce, but somehow we managed to get 1000 supporter flags from a supplier in Turkey. Giant 4m x 4.3m flags and banners that we had to physically prepare ourselves on the day.
Thankfully, the team came back and went the distance three years later.
Best of all, Ajax and the fans continue to use the idea.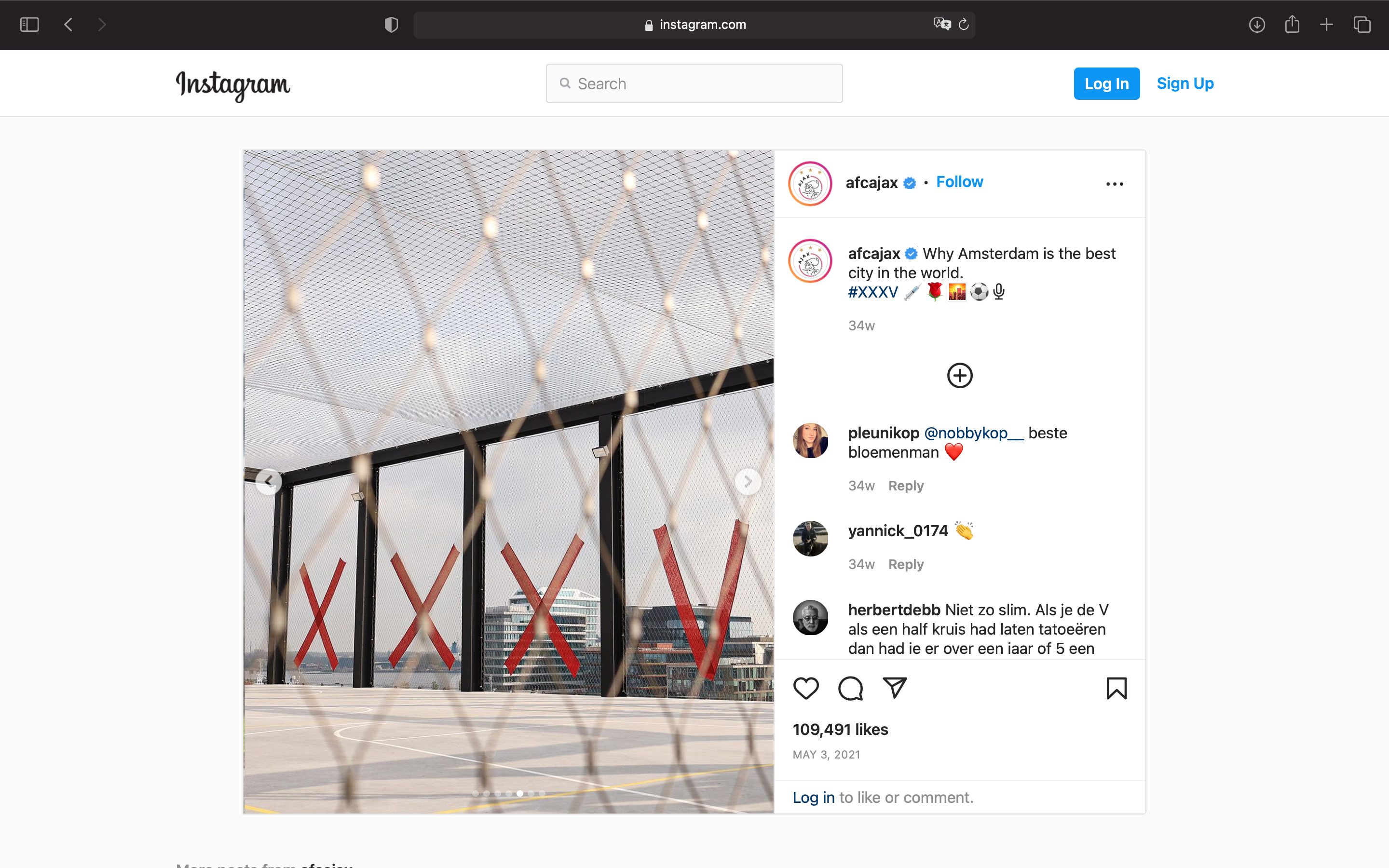 They've even turned it into merch. And put the source files online so fans could get involved.
And fans like Gemeente Amsterdam (the city council), Replay Jeans, and Budweiser got involved too.
My local sports store also used it as an opportunity to make and sell their own.
---